This is an edition of The Atlantic Daily, a newsletter that guides you through the biggest stories of the day, helps you discover new ideas, and recommends the best in culture. Sign up for it here.
The idea of ​​the "informed consumer" may have always been a myth, but online shopping has made a distinction between reality and manipulation even harder.
First, here are four new stories from The Atlantic:
---
An Illusion of Control
Booking a hotel room used to be fairly easy. But as my colleague Jacob Stern wrote earlier this week, the process has recently become a "uniquely excruciating experience." You might see some good deals on booking websites, only to click through and find that they've become unavailable. In the event that a room is genuinely up for grabs, it can turn out to be much more expensive than the price you were first shown, because of additional fees and taxes. The ordeal, Jacob wrote, "will leave you questioning what is true and what is false. It will beat you down until, at a certain point, you won't even care."
One potential culprit for this hotel-booking fiasco is the airline industry, which pioneered the use of "dynamic pricing" in the 1980s, adjusting rates in response to supply-and-demand changes. By the late '90s, hotels had adopted the practice as well. Jacob explains that the resulting price fluctuations cause problems for deal aggregators such as Expedia and Booking.com, which are able to scrape pricing information only periodically and therefore struggle to keep up with the latest figures.
In the end, the common theme of hotel bookings is shoppers' inability to tell what's really on offer. As Jacob writes:
The best analogy for online hotel booking, I think, is a hall of mirrors: You can't tell what's real, and you can't escape. In that sense, hotel booking, perhaps more than any other everyday commercial experience, fits perfectly into the landscape of 2023 America. This is online shopping for the "post-truth" era.
Post-truth describes the rest of our online-shopping ecosystem as well. In her February article "The Death of the Smart Shopper," my colleague Amanda Mull notes that Amazon has become filled with junk results and apparent repeats of the same exact product—sometimes with the same exact product image—but with different sellers, prices, and ratings. "In these conditions, understanding what it is you're buying, where it came from, and what you can expect of it is a fool's errand," Amanda wrote. This problem isn't limited to Amazon, she explains. Although being an informed consumer has always been challenging, it's basically impossible in 2023.
Brick-and-mortar retailers are no strangers to consumer manipulation. But shopping on the internet tricks would-be buyers into believing that if they can't distinguish reality from sales tactics, it's their own fault. Shoppers can now conduct their own mini research projects when deciding what to buy: They can read reviews, watch videos, consult the opinions of influencers and product-recommendation sites such as Wirecutter and The Strategist, compare products across multiple brands. But access to such information offers only the illusion of control. Amanda writes:
Because you're shopping online, you can't go look at most of the products in a store, and you can't tell how—or whether—one thing is different from the very similar thing two thumbnails down. You can't tell if a particular product will spy on you or sell your data … You buy something cheap and hope it holds up—or at least tides you over—for a while. If that doesn't, you probably can't get someone on the phone to solve your problem, so you toss it or squirrel it away in the back of a storage closet.
Amanda admits that misleading online-retail tactics might seem trivial to some. But she makes a good case for caring about the decline of what's left of informed shopping: "If you can't differentiate one product from a dozen listings for a seemingly identical thing," she writes, "you can't even begin to understand the conditions under which it was produced, or at what cost to workers and the environment." Online shopping strips consumers of our ability to understand the world we're living in. And yet, we're living in it, scrolling through product after product, searching for something true.
Related:
---
Today's News
Rochelle Walensky announced that she will step down from her position as the CDC director on June 30.
The killing of Jordan Neely, who was placed in a chokehold by another passenger on a subway train, was ruled a homicide by New York City's medical examiner.
Job growth in the US accelerated in April despite interest-rate hikes by the Federal Reserve.
---
Dispatches
Explore all of our newsletters here.
---
Evening Read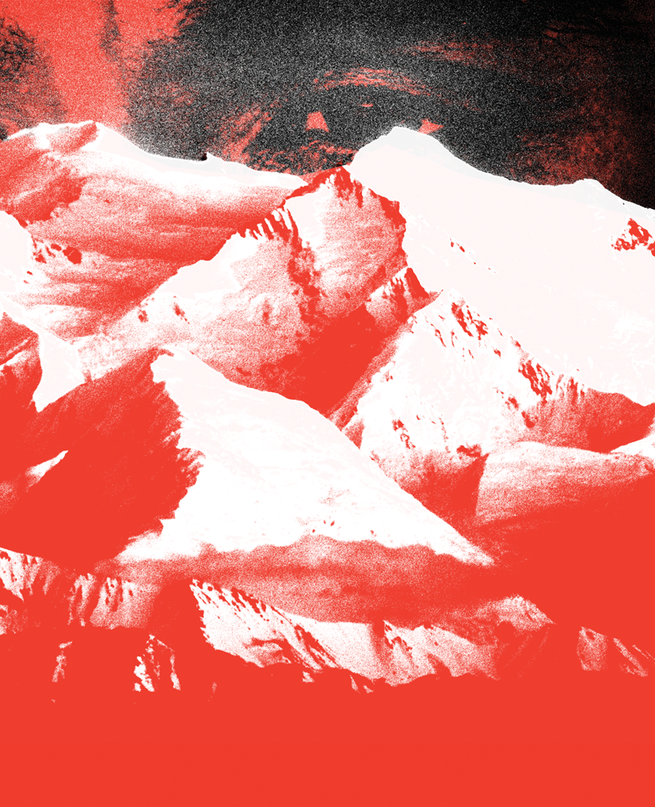 Call of the Wild
By James Parker
Overheard in the men's bathroom of a movie theater in Boston, after a screening of Creed III:

"That movie basically just makes me want to get in shape."

"It makes me want to get into shape mentally."

"Huh?"

"Brother, that movie was all about mental stuff. You didn't get that?"

The mentalstuff. That's where it's at. The mind, the mind—it can bear you sweetly along on pulses of transparent super-energy, or it can rear up and bite your face off. And if, like me, you've watched 432 episodes of survival TV, the beloved subgenre that pits bare, forked man against the unrelenting wilderness, you've seen it happen over and over again. It's not Alaska that breaks you, or Mongolia, or northeastern Labrador—it's the contents of your own head.
Read the full article.
---
More From The Atlantic
---
Culture Break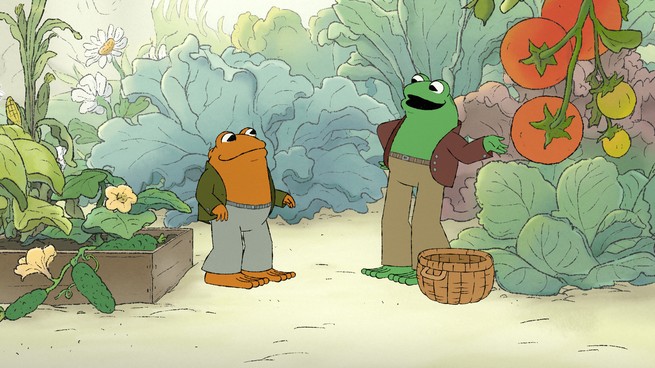 read. A Minor Revolutiona new book about why our children should be more demanding, not less.
Watch. Apple TV+'s new adaptation of Frogs and Toads adds a cast of woodland friends that highlight, rather than hide, the duo's deep partnership.
Play our daily crosswords.
---
PS
I explored how our brains got tricked into buying certain products for an edition of the Wonder Reader newsletter last year. Digging through The Atlantic's archives for stories about shopping, I came across a hilarious account of an annoying shopping experience from 1931. "I don't like to shop, but I do like to buy," an advertising executive named Frances Taylor wrote.
One moment in her essay makes me chuckle every time: Looking for an over-the-bed lamp, she's told that the store only has "one … it is pink and it is broken." "I too am pink and broken," Taylor wrote, "but I manage to reach another store." As Amanda reminded us, a golden era of shopping never really existed.
— Isabel
---
Katherine Hu contributed to this newsletter.