This post may contain affiliate links, which means we may receive a commission if you purchase through our links. Please read our full disclosure here.
This Pisces style guide will show you how to dress like a Pisces, with water sign-inspired fashion tips and outfit ideas.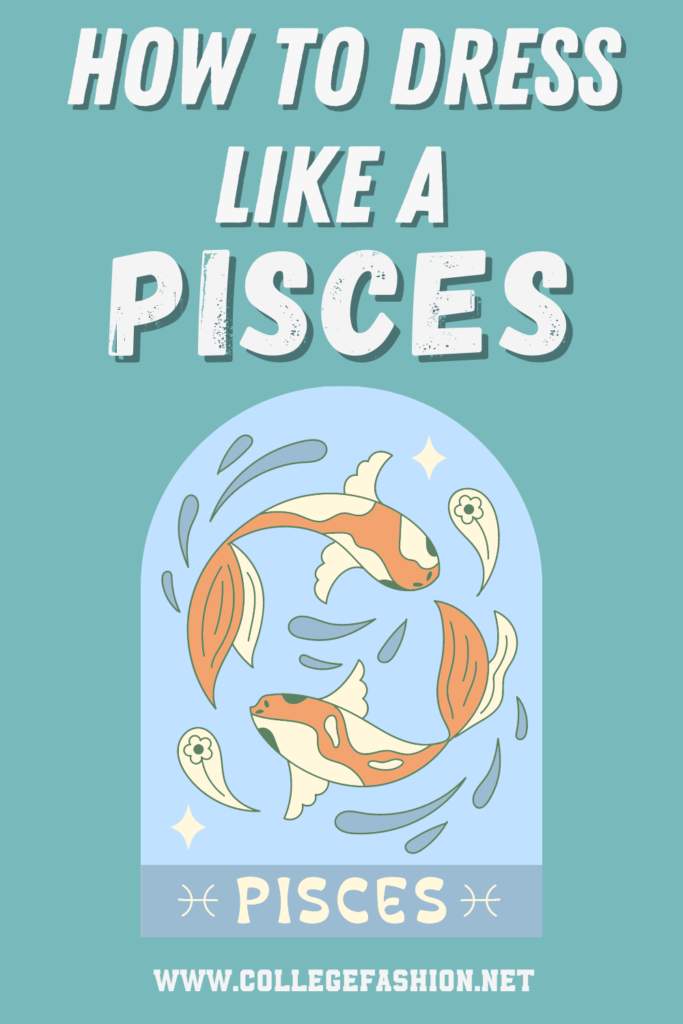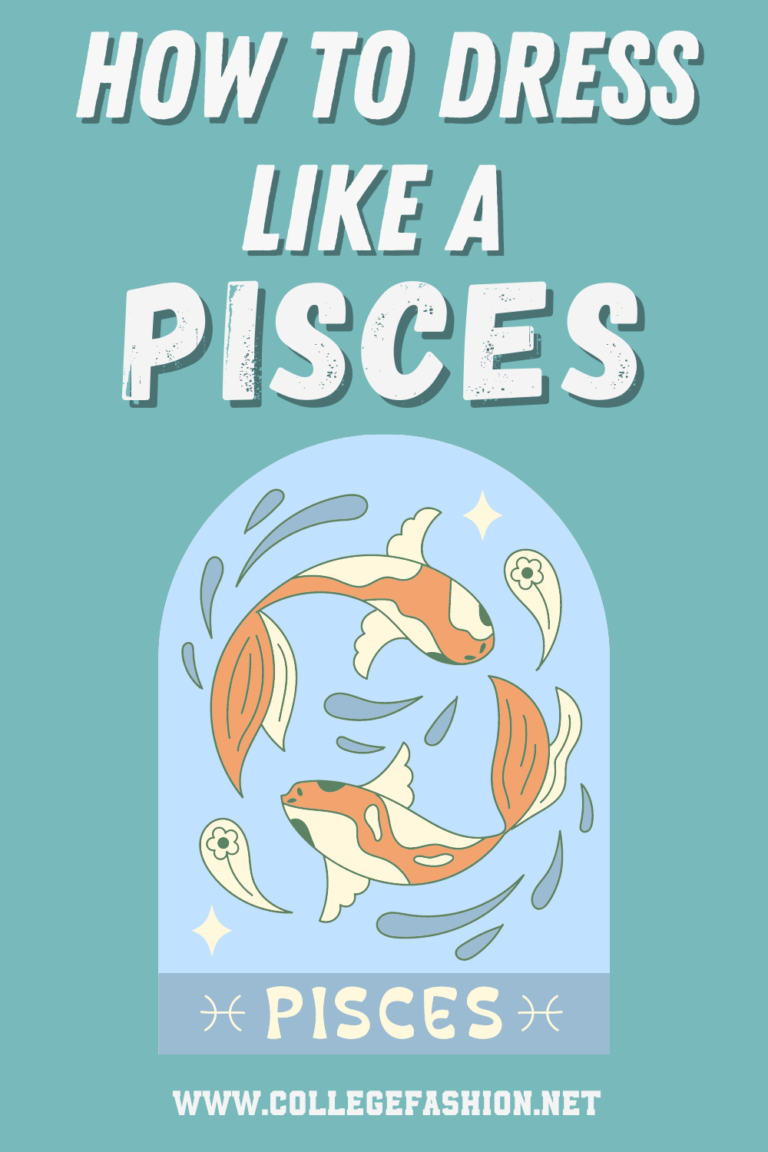 Last month, we kicked off our zodiac fashion serieswhere we give you fashion tips inspired by your sign and show you how to dress to maximize your best qualities based on astrology.
In case you missed it, check out our Aquarius style post here.
We're continuing our series with the next sign of the zodiac, Piscesa water sign that applies to birthdays between February 19 – March 20.
If you're a Pisces looking to refresh your wardrobe, read on for our Pisces style guide, full of tips on incorporating your sign's style into your everyday look.
How to Dress Like a Pisces
Often referred to as "the artist of the zodiac," Pisces is governed by Neptune, the planet of mystery and psychic phenomena, and Jupiter, the planet of abundance and good fortune. As a result, this sign embodies contrasting traits, such as secrecy and expansion, magic and practicality, and depth of soul and lightheartedness.
Pisces are emotional, mystical, romantic, impressionable, imaginative, and prone to escapism. They have a deep empathy for others and are drawn to spiritual and occult aspects of life, and can be elusive and imaginative.
Style-wise, Pisces are drawn to soft, muted colors that reflect their sensitive and empathetic nature. Shades of blue and green are particularly popular, as they are associated with water and the ocean.
Comfort is vital for Pisces when it comes to fashion. Soft, flowing fabrics like silk, chiffon, and cotton are ideal for their sensitive skin. Loose-fitting piecessuch as wide-leg pants, long dresses, and oversized sweaters, allow Pisces to move easily.
Pisces love to express their individuality through their accessories. They often wear jewelry that has a spiritual or sentimental significance, such as birthstones or pieces handed down from family members.
While Pisces style tends toward all things sentimental, dreamy, and romantic, don't let that fool you — Pisces can rock trendy and bold outfits like nobody's business. (Rihanna is a Pisces, after all!) For Pisces, it's about expressing their inner emotions and artistry through fashion. Plus, their love for escapism means their party clothes are always on point.
Pisces Outfits
Want to wear a Pisces outfit? These Pisces-inspired pieces are based on the zodiac sign's defining personality traits and are all under $100.
Blue Satin Maxi Slip Dress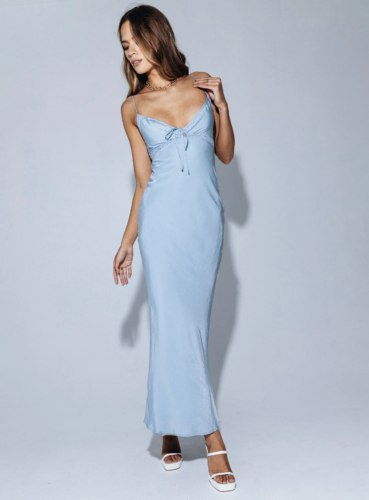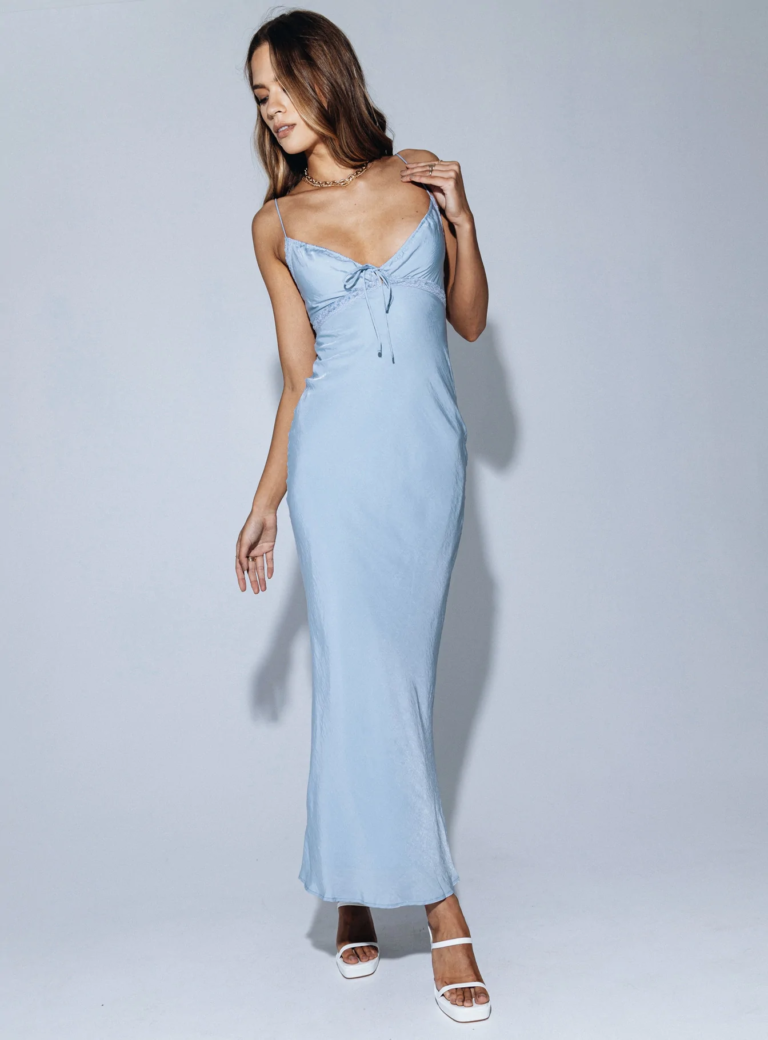 You can't get more Pisces than this romantic blue satin maxi dress with a flowing feel and pale blue color reminiscent of open skies and ocean waters.
This stunning dress nods to Pisces' love for comfort (silky fabric) as well as their sweet and sensual nature (spaghetti straps and lace detailing on the body).
This would be the perfect dress for any spring formals you have coming up, or if you're going to be attending any weddings this summer. It would also be gorgeous for a seaside vacation with simple sandals and flowing beach waves.
Lace Corset Top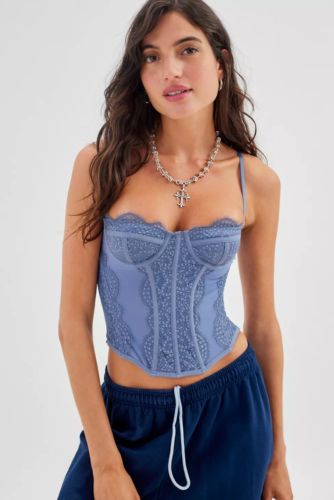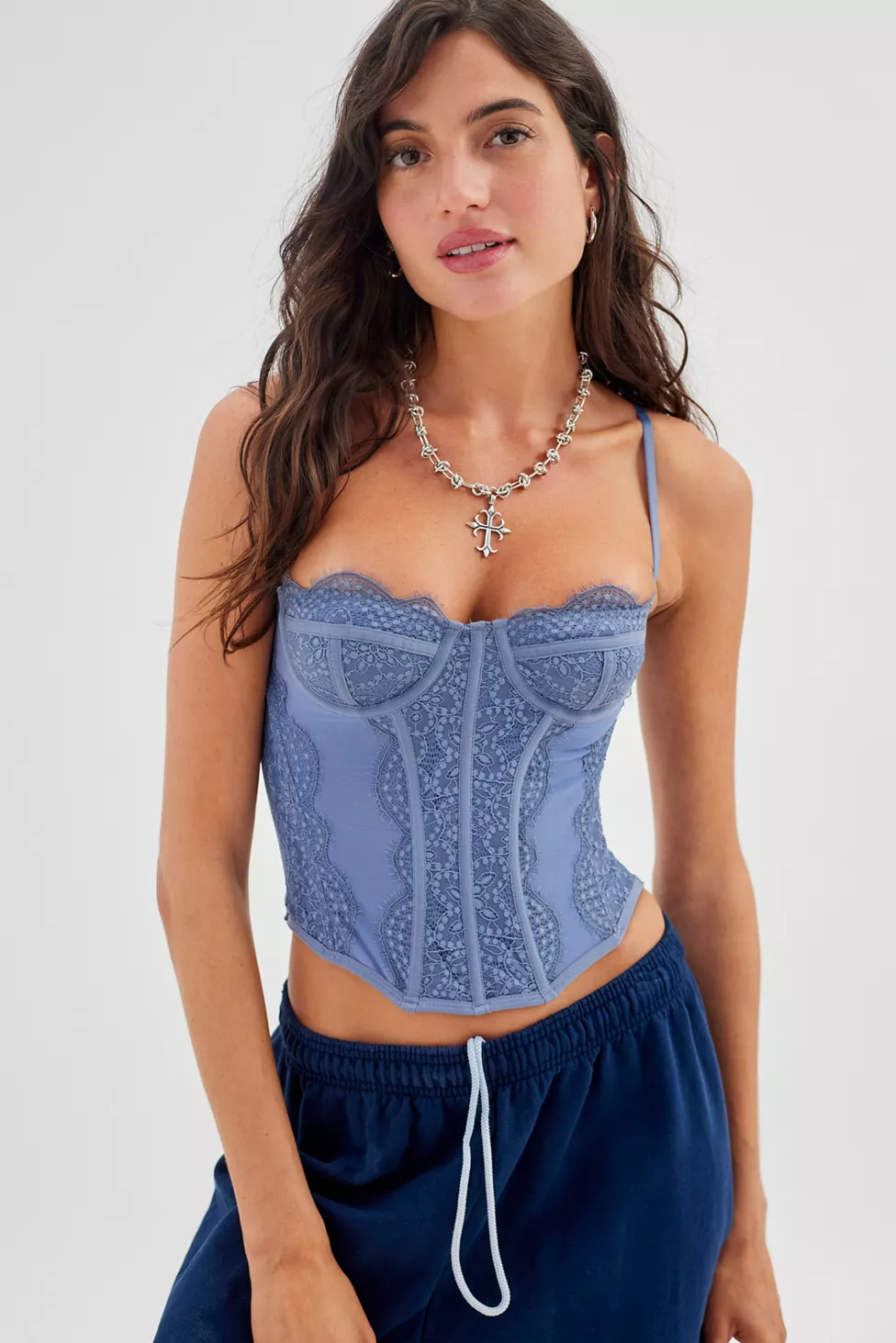 Lesser known facts: Nobody parties like a Pisces (again, see Rihanna as an example), so a Pisces girl needs some good party clothes in her wardrobe.
Corset tops are trending in a big way this season and this lace-embellished blue one has romantic details that Pisces would love. Pair it with your favorite wide-leg jeans or oversized cargo pants for the perfect casual-cute night out look.
Nirvana Graphic Tees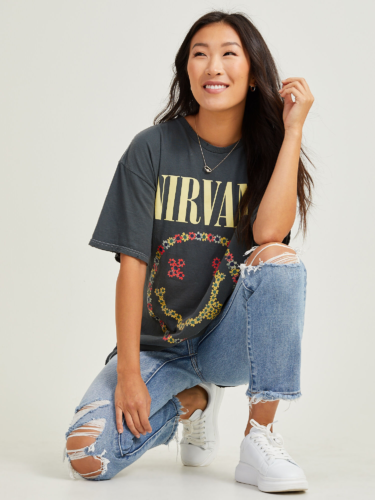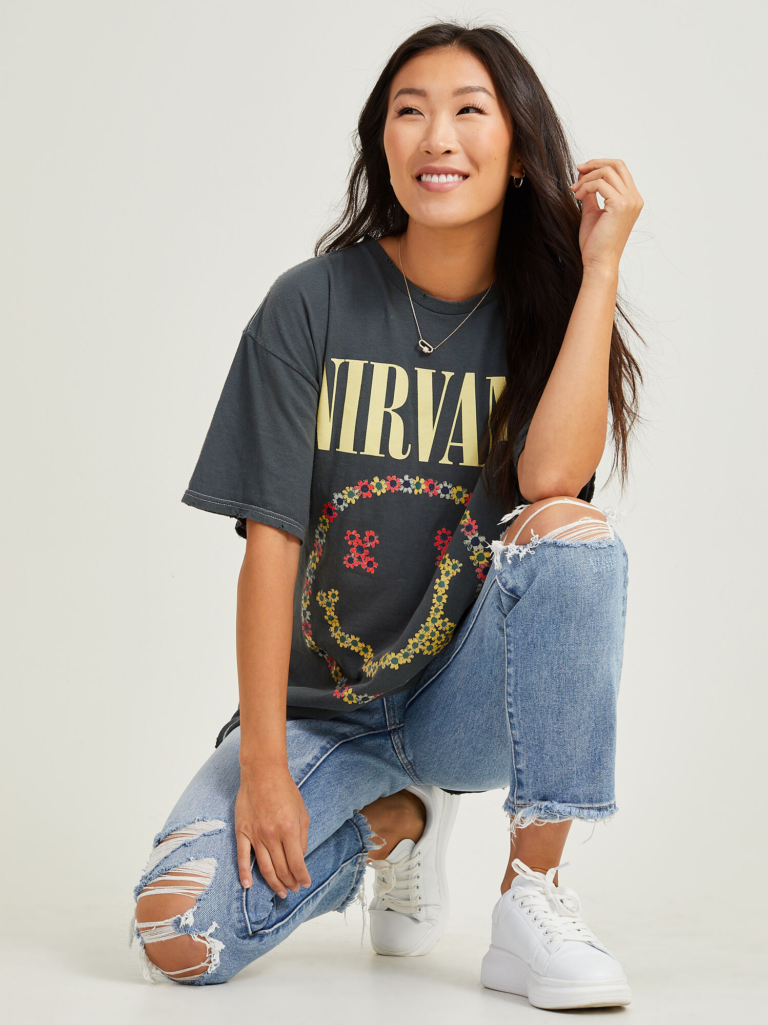 Those born under Pisces are typically music lovers with the perfect playlist for every occasion. They also love to express their fandom through their clothing.
This Nirvana graphic tee is perfect for a Pisces with impeccable music taste. (Fun fact: Kurt Cobain was a Pisces!) Style it with ripped jeans and sneakers for a comfortable outfit that's perfect for writing, daydreaming, or crafting next-level playlists.
Tie-Dye Oversized Sweatshirt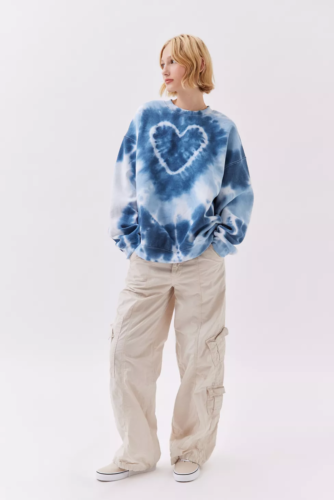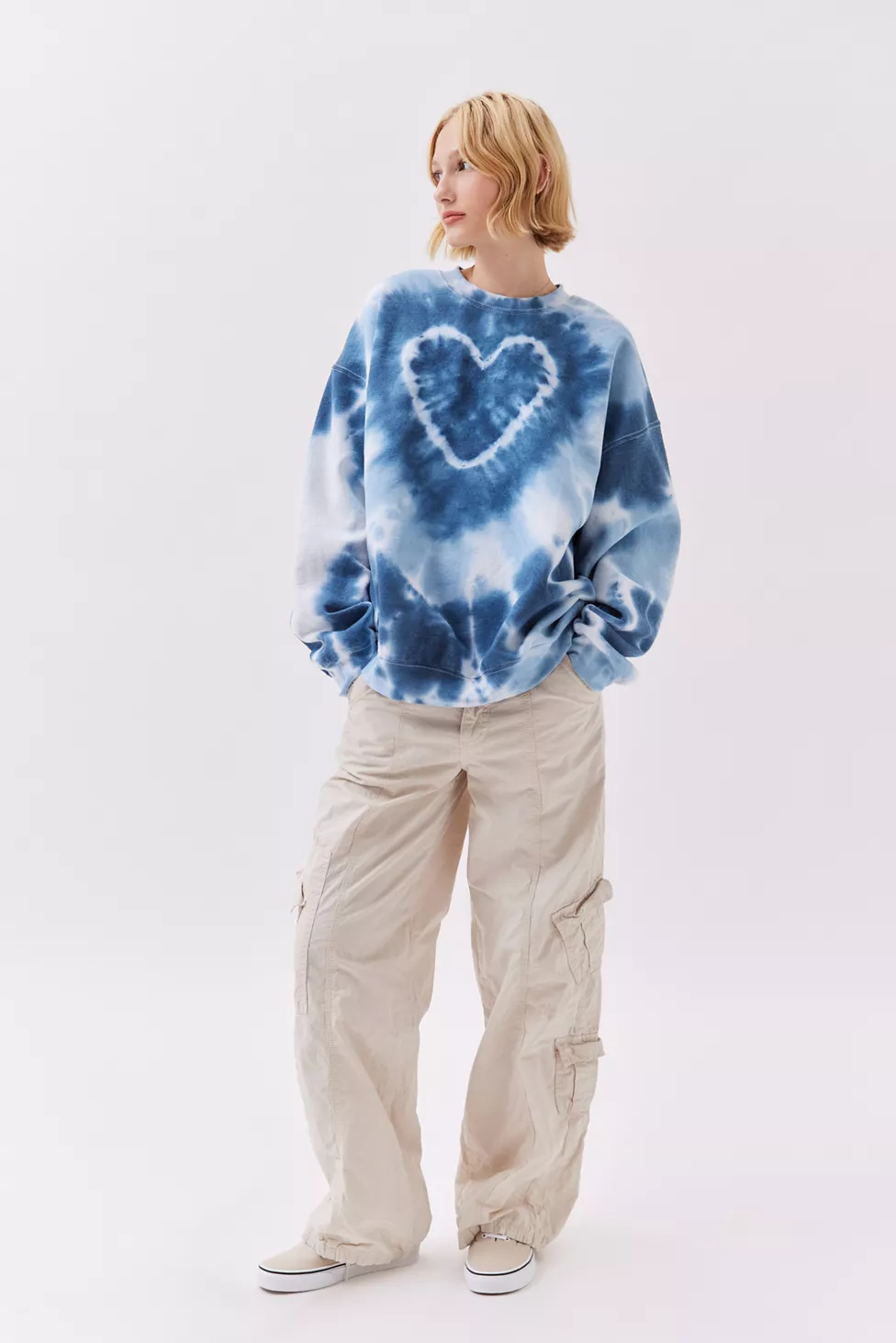 Water signs, and Pisces in particular, are known for being emotional and deep into their feelings. This heart graphic tie-dye sweatshirt allows Pisces to literally wear their heart on their sleeve. The blue tie-dye print also gives it an aquatic feel.
The outfit above is perfect for a comfort-minded Pisces. Baggy cargo pants are super in style this season and they could not be more comfortable! Paired with the similarly oversized sweatshirt, you have the perfect outfit for class or a day spent studying and lounging.
Shimmering Sequin Dress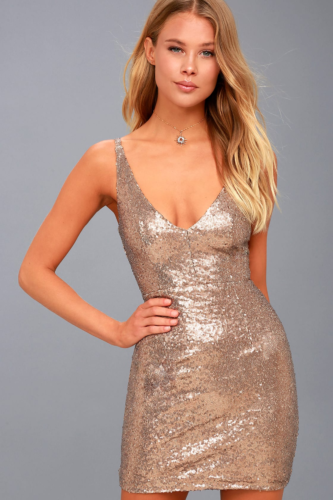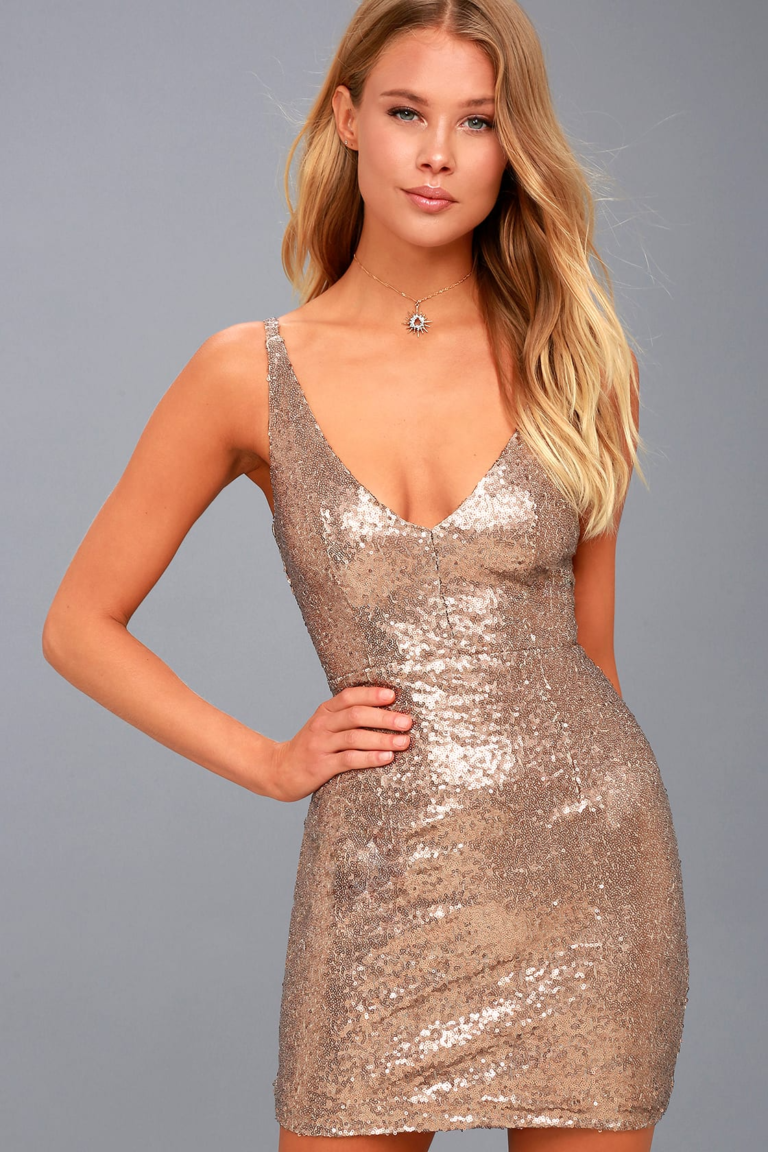 Since Pisces is so strongly associated with the oceanit makes sense that a Pisces would gravitate toward shimmering sequined pieces.
This gorgeous gold sequined dress from Lulus reminds me of fish scales in the most fashionable way possible. It has that glitter to give it the fantasy quality Pisces loves, and the color is muted enough to appeal to the sign's softer side.
Sheer Ruffled Cropped Blouse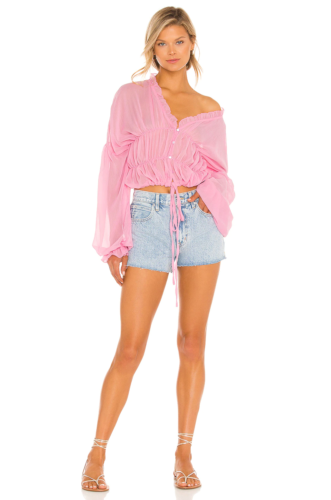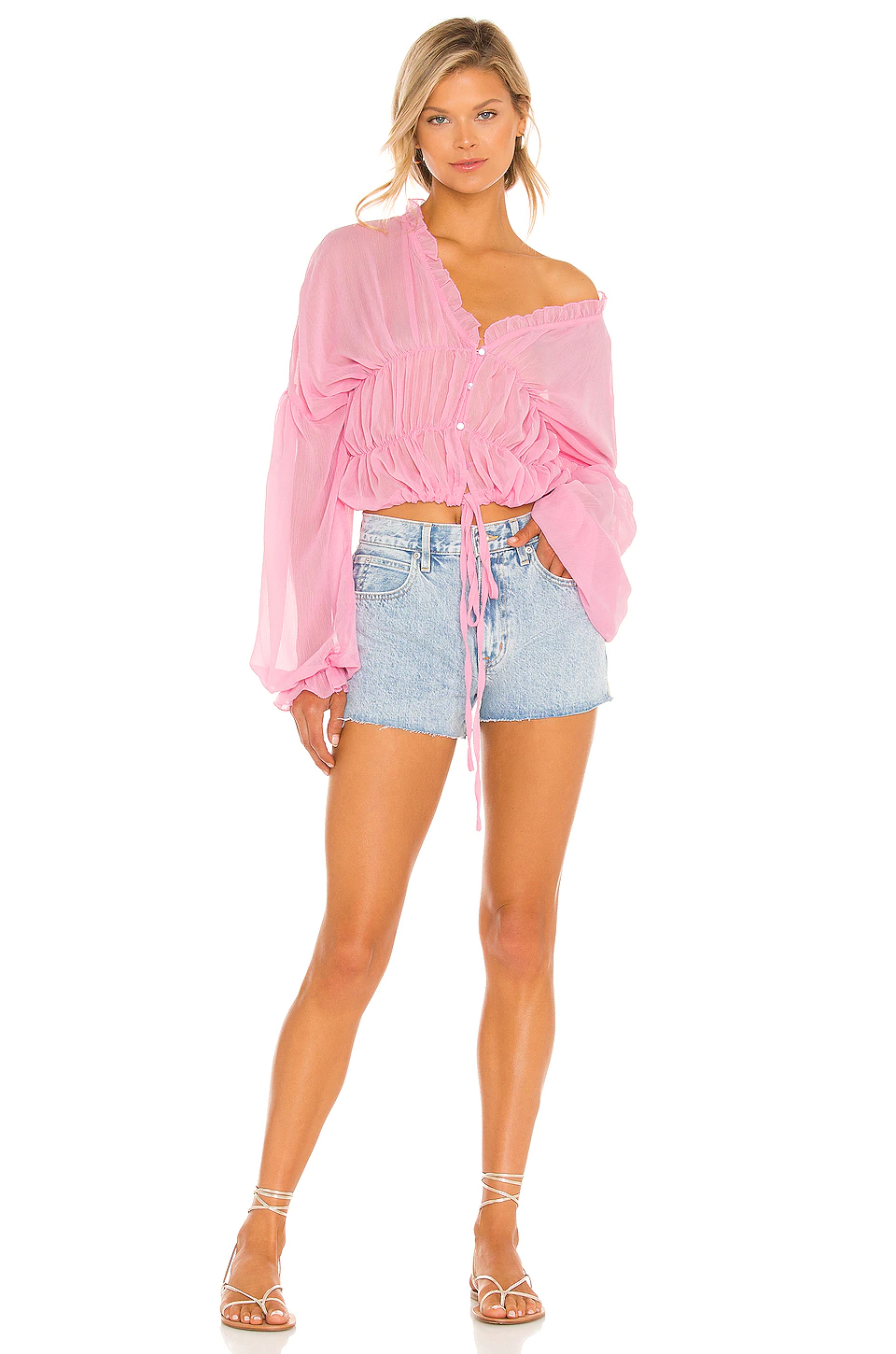 If there's one place you can always find a Pisces, it's at a music festival like Coachella. Gatherings of artistic, imaginative people are where Pisces feel at home, so they need plenty of good festival clothes in their wardrobes.
This sheer ruffled pink blouse would be ideal for a music festival, especially when paired with some cutoff denim shorts. The blouse has those romantic details, airy fabric, and soft colors that Pisces loves.
Aqua Blue & Diamond Mini Dress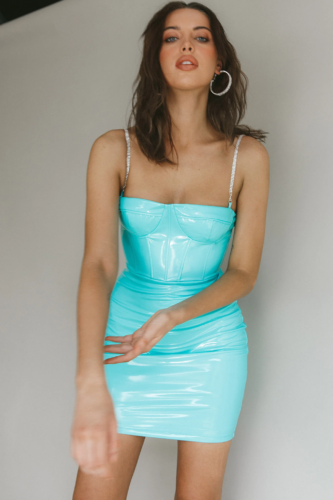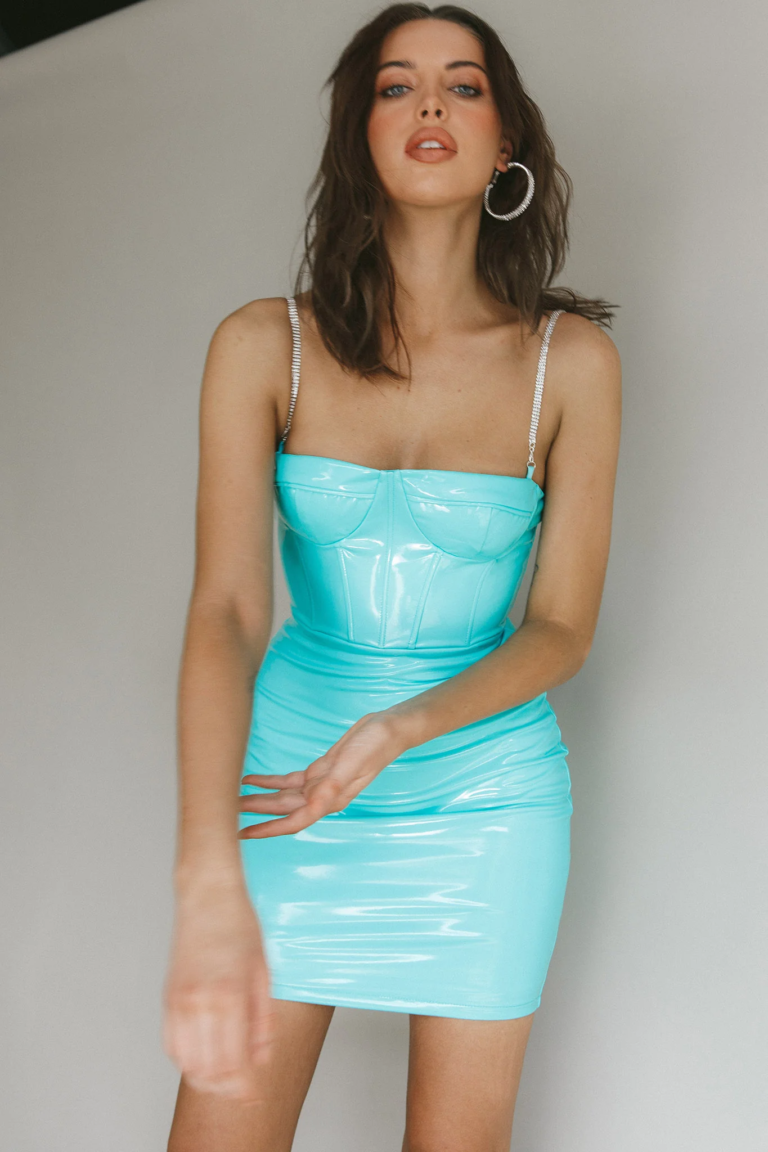 Here's another party look that's perfect for Pisces. This shiny aqua vinyl mini dress is one part sweet, one part sultry, and honestly looks like it's made out of tropical ocean water. It would be the perfect dress for spring breaks in particular!
The faux diamond straps give this dress some extra glitz and will sparkle like the stars under bright lights — something mystical Pisces will definitely appreciate.
Lavender Velor Matching Set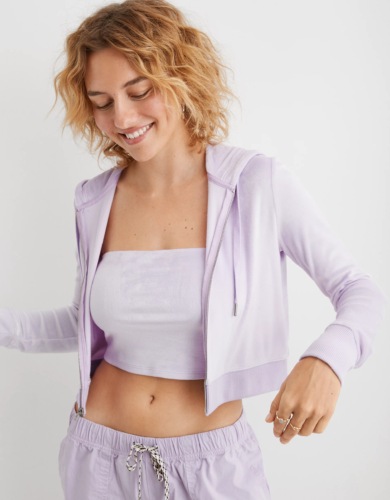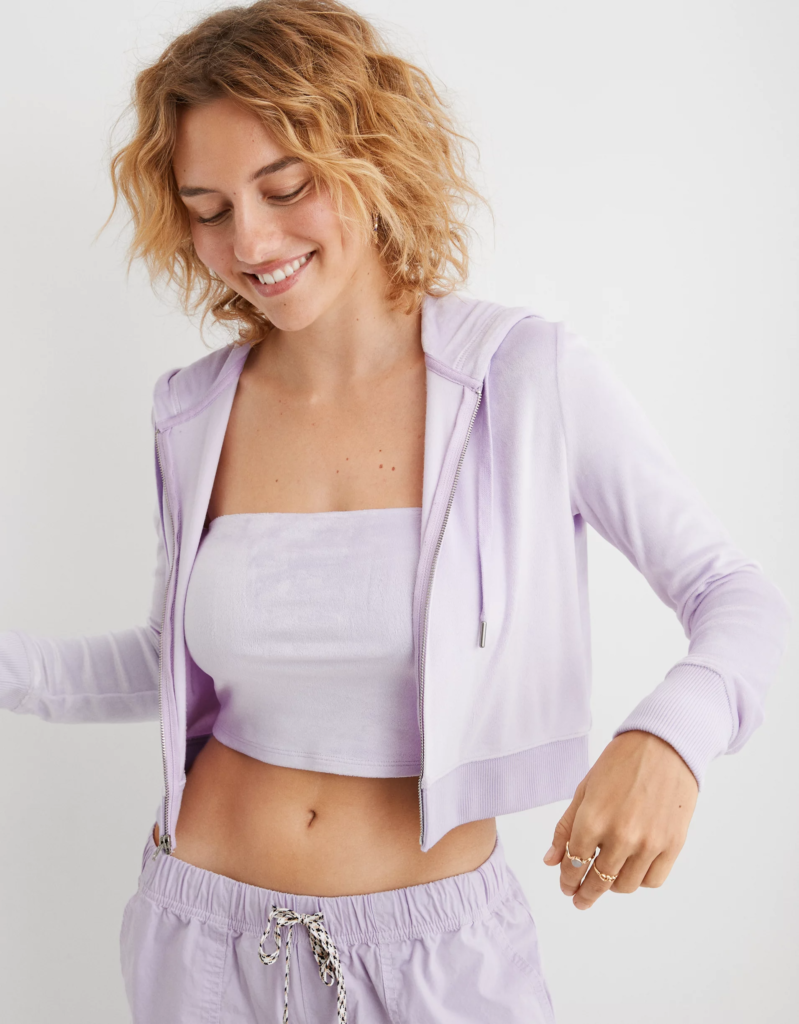 Pisces, along with fellow water signs Cancer and Scorpio, are one of the most nostalgic signs of the zodiac. It's no surprise, then, that Pisces loves to rock throwback fashion trends.
This cozy lavender velor sweatsuit is perfect for Pisces on multiple fronts. First, it's a nostalgic throwback to Y2K fashion. Second, it comes in this misty lavender shade for those with soft girl vibes. Third, it's super soft and cozy, and we know Pisces is all about comfort. (The fabric is literally called "Dreamy Velor" — it doesn't get more Pisces than that.)
Cozy Layered Outfit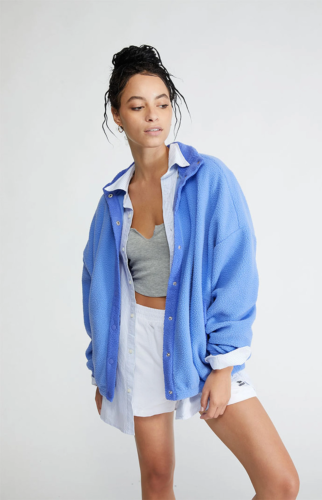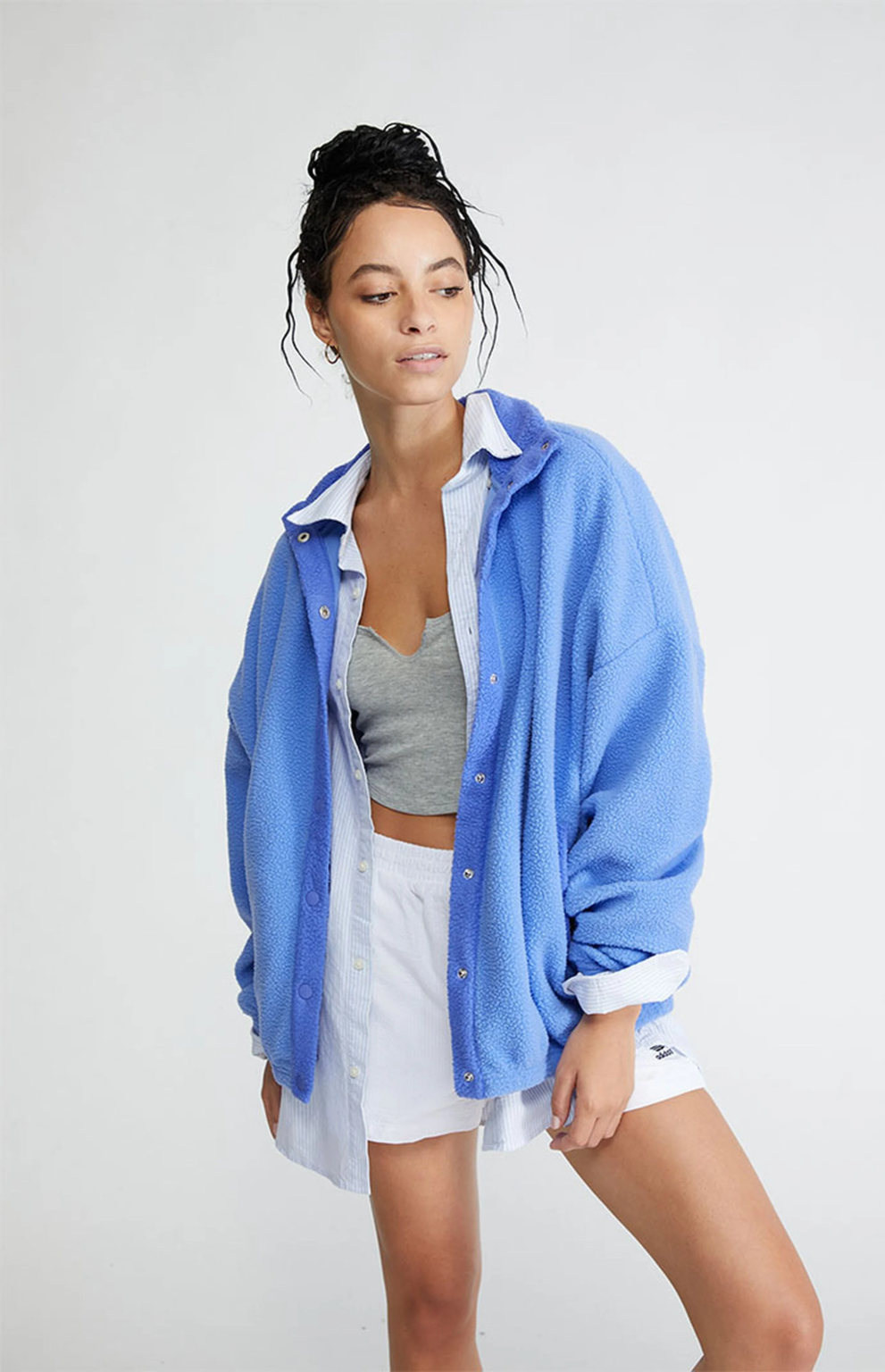 Pisces is the undisputed queen of layering when it comes to fashion. It makes sense because Pisces is one of the most multi-layered signs of the zodiac.
This cozy layered outfit has everything Pisces needs for a winning look. It's got cozy loungewear as a base, layered up with a trendy menswear-inspired button-down shirt and ocean blue fuzzy sherpa jacket for warmth.
Crochet Tie-Detail Maxi Skirt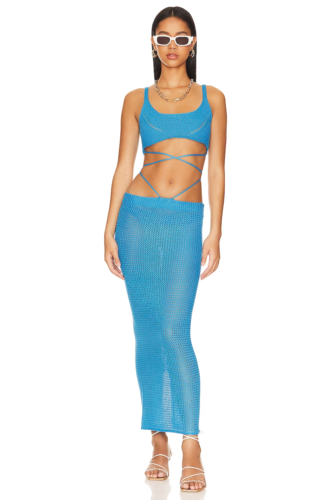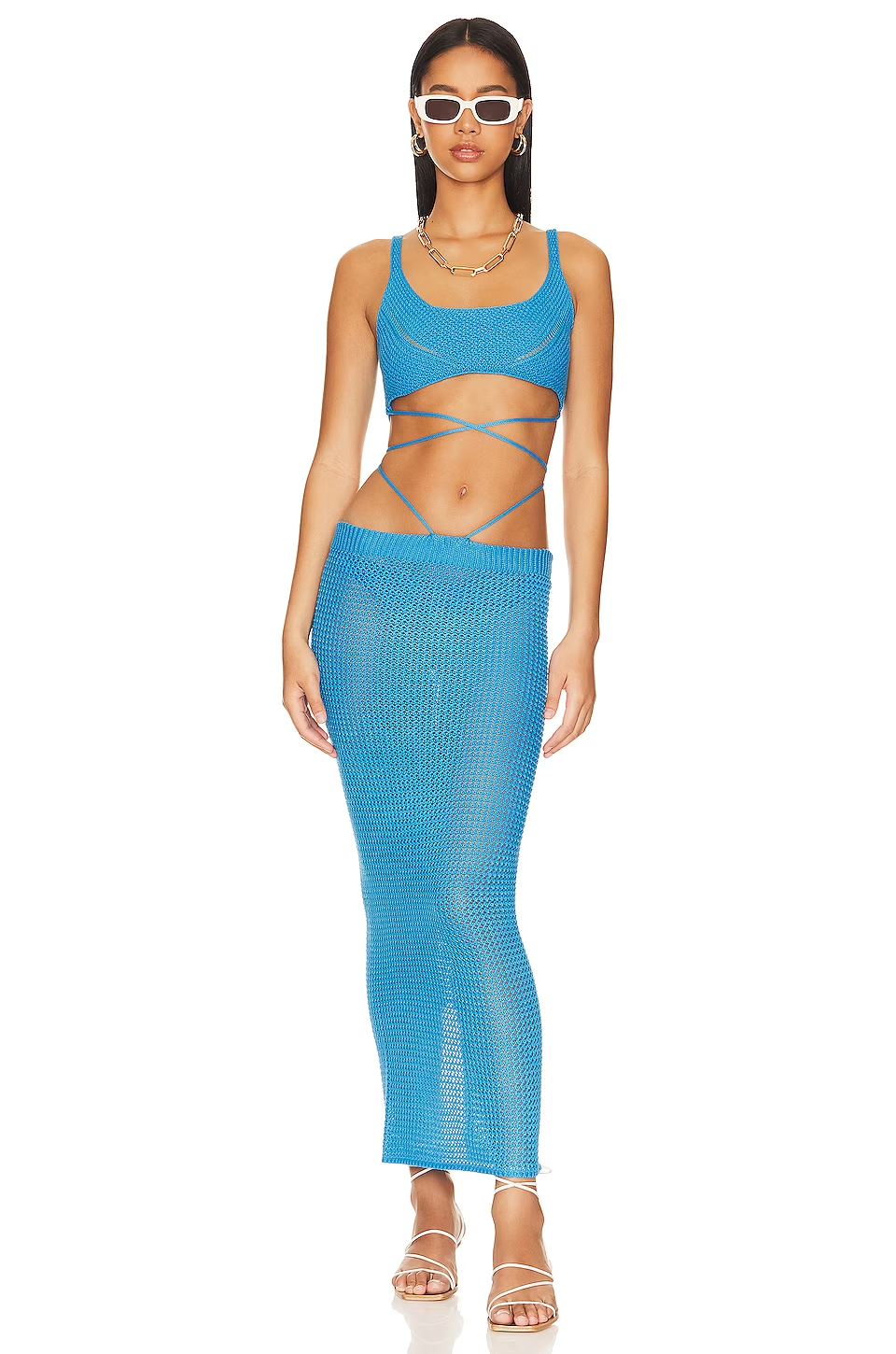 This outfit gives me total mermaid vibes, so I had to include it for Pisces!
Since Pisces is so connected to the water, every Pisces needs some good beach vacation outfits at their disposal. This maxi skirt and crop top matching set (the pieces are sold separately) comes in a stunning aqua blue and the fabric has a netting look, perfect for those ocean vibes.
Pisces Accessories & Shoes
Next up, we have the accessories portion of our Pisces style guide. A hallmark of Pisces accessories is meaning — Pisces are deep and sentimental, and they love wearing items that reflect their inner selves and the things they love most.
March Birthstone Necklace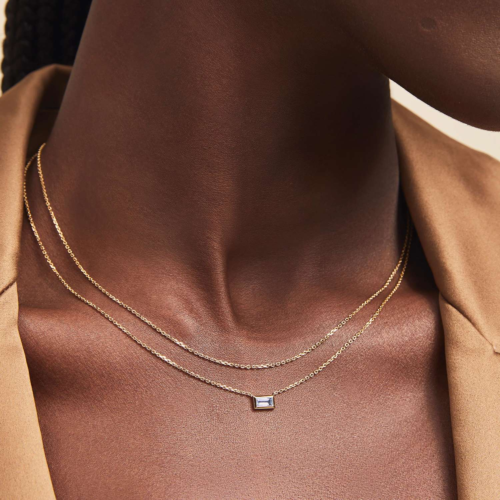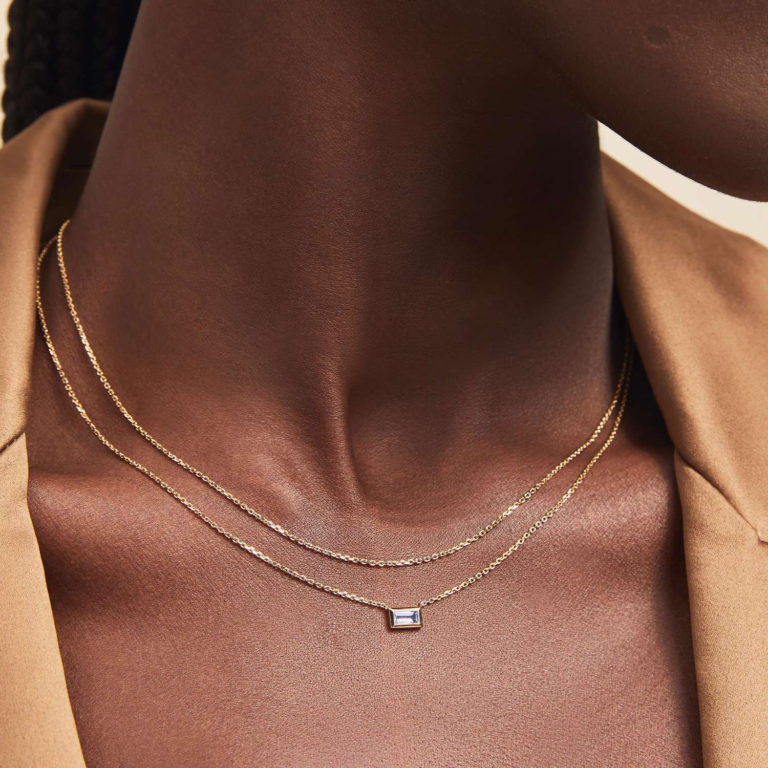 If you are a Pisces born in March, your birthstone is aquamarine, the pale blue variety of the Beryl family of gemstones, which includes Morganite and Emerald. Aquamarine is said to represent happiness, hope, and everlasting youth.
The aquamarine birthstone is particularly perfect for Pisces, since it's literally named after water.
If you want to rock some aquamarine daily, this stunning layered necklace from Mejuri is the perfect choice for an everyday necklace. I personally own a few pieces from Mejuri and they hold up amazingly well, plus they're super well-priced for the quality you get (everything is real gold and they use genuine stones).
February Birthstone Bracelet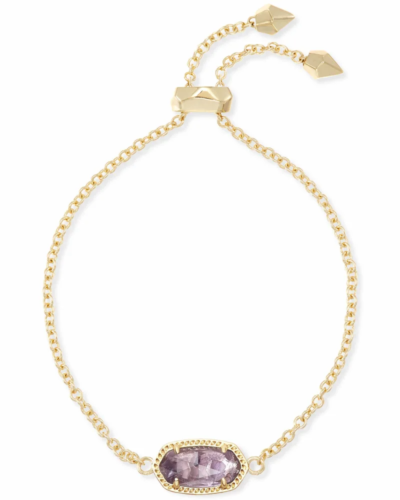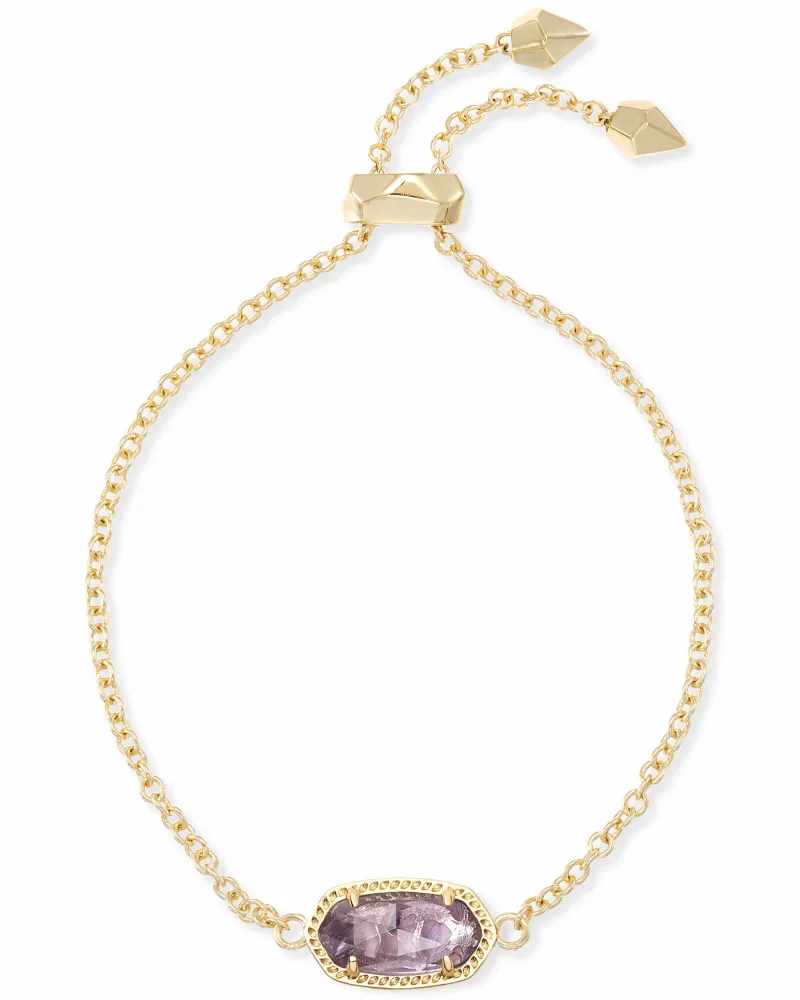 Pisces born in February have amethyst as a birthstone, a gorgeous purple quartz that is linked to serenity, understanding, trust, and grace.
Those born under the sign of Pisces love birthstone jewelry (sentimentality and meaning, remember?), so this beautiful gold and amethyst bracelet from Kendra Scott is a perfect pick for Pisces.
Rose-Colored Sunglasses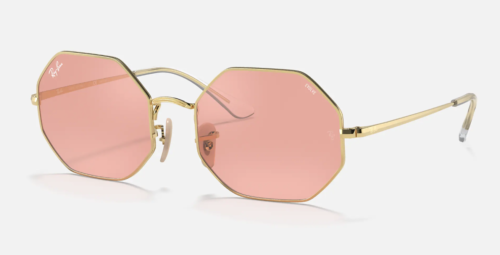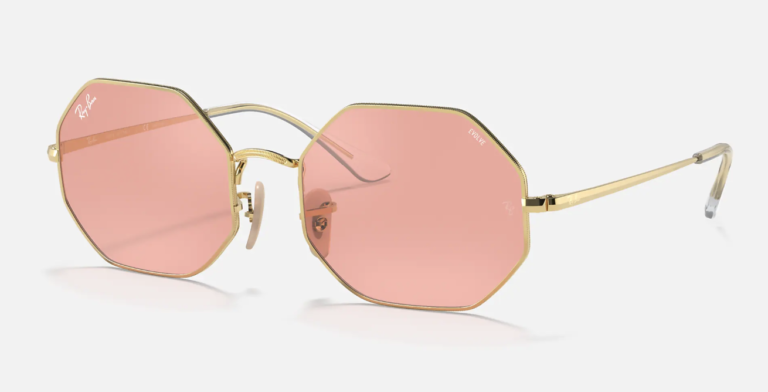 Pisceans are widely considered the optimists of the zodiac. With this in mind, rose-colored glasses are a perfect accessory, as that's how Pisces sees the world!
These rose-colored Ray-Bans will give the world a dreamy feel every day, plus they're great for all those beach days Pisces will be enjoying.
Classic Fishnet Tights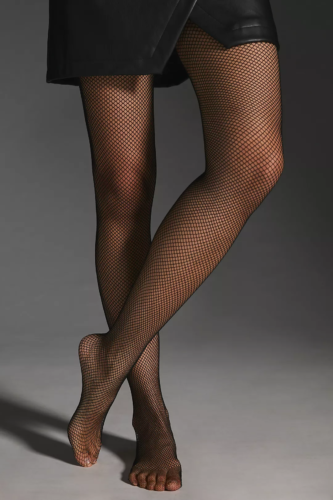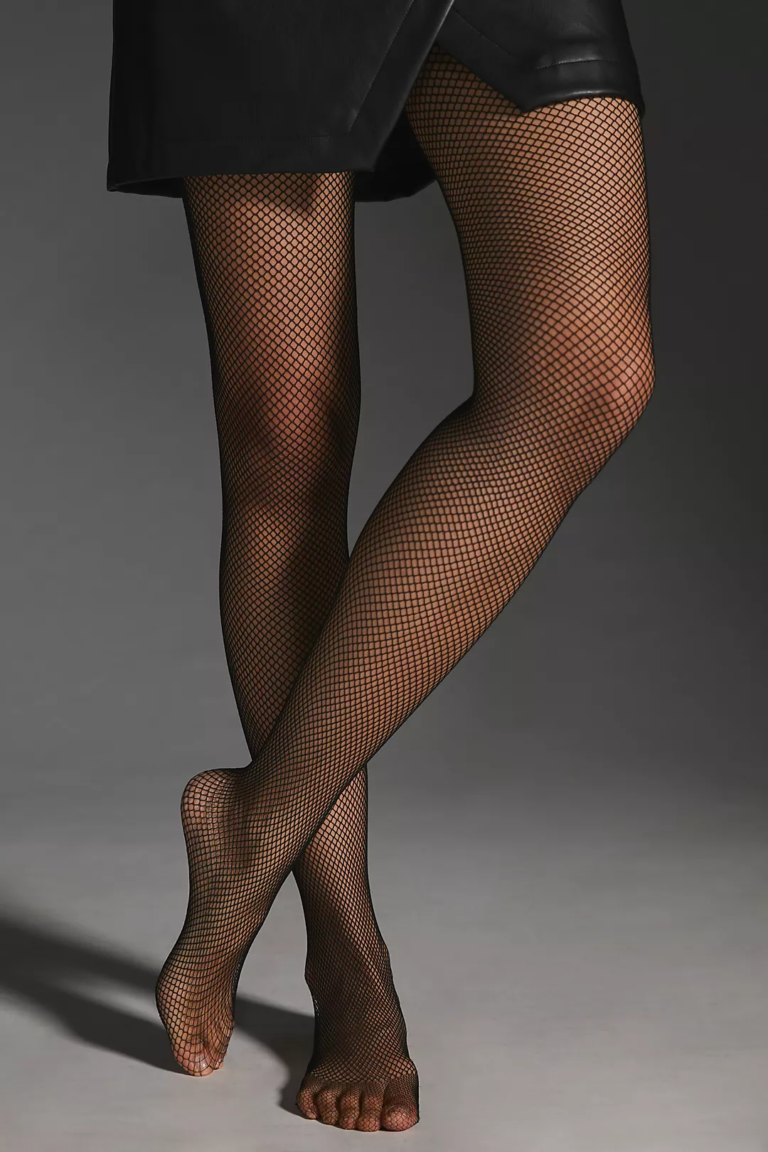 If there's ever a sign that can rock fishnet tights, it's Pisces. The intricate design and stretchy fabric of these fishnets add a touch of edginess to soft and feminine outfits. And aside from the obvious aquatic reference, fishnet tights have that edgy, artistic vibe that appeals to Pisces.
Pearl-Embellished Clutch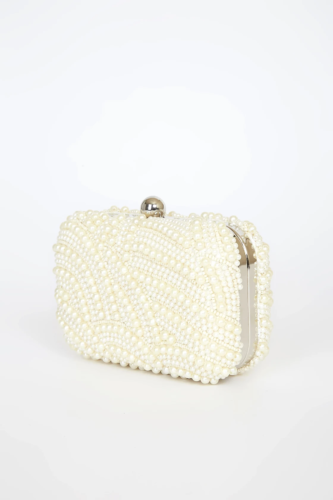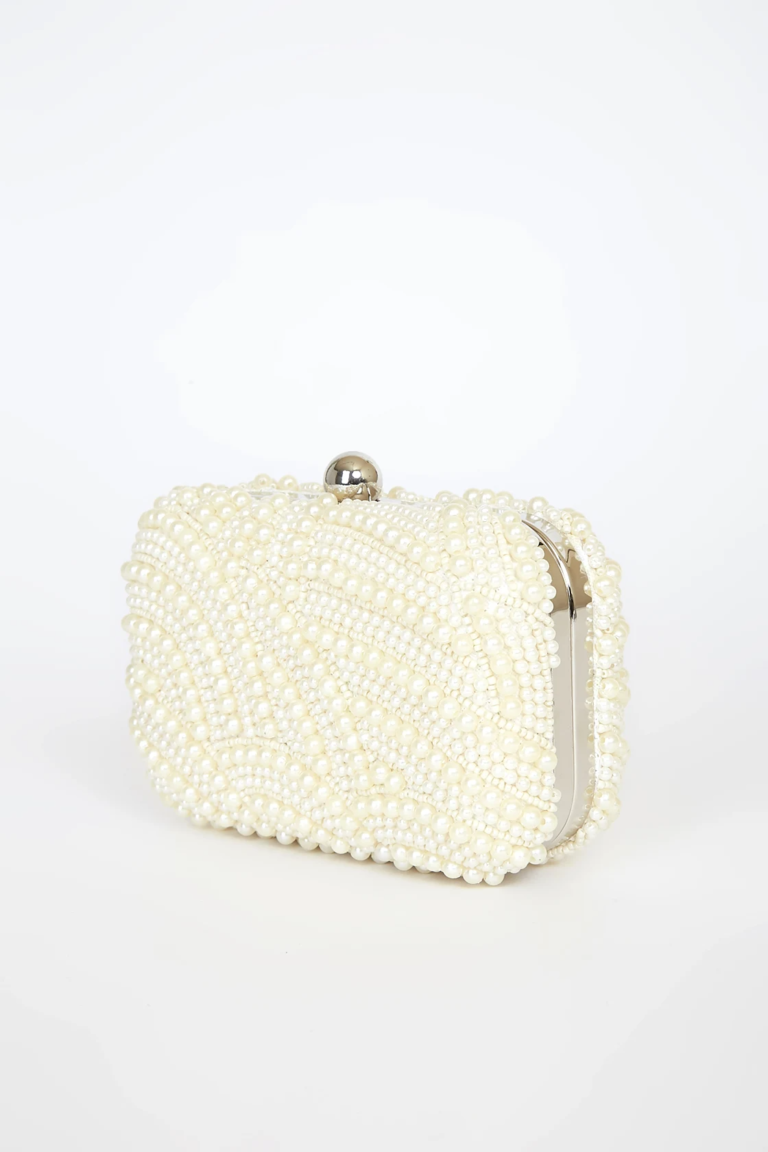 Pearl embellishments are guaranteed to be a hit with romantic Pisces. The pearls on this pretty embellished clutch give off soft and dreamy vibes while nodding to the ocean.
In addition, pearls have a deeper meaning that Pisces will love: Pearls symbolize wisdom gained through experience. They're said to offer protection and attract good luck as well.
Vintage-Inspired Butterfly Clips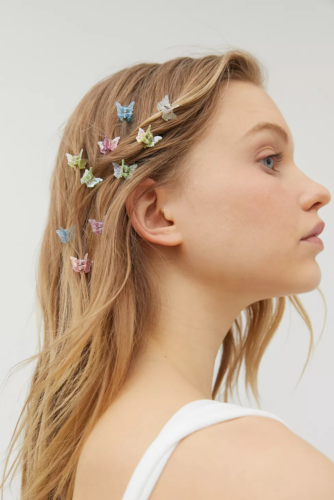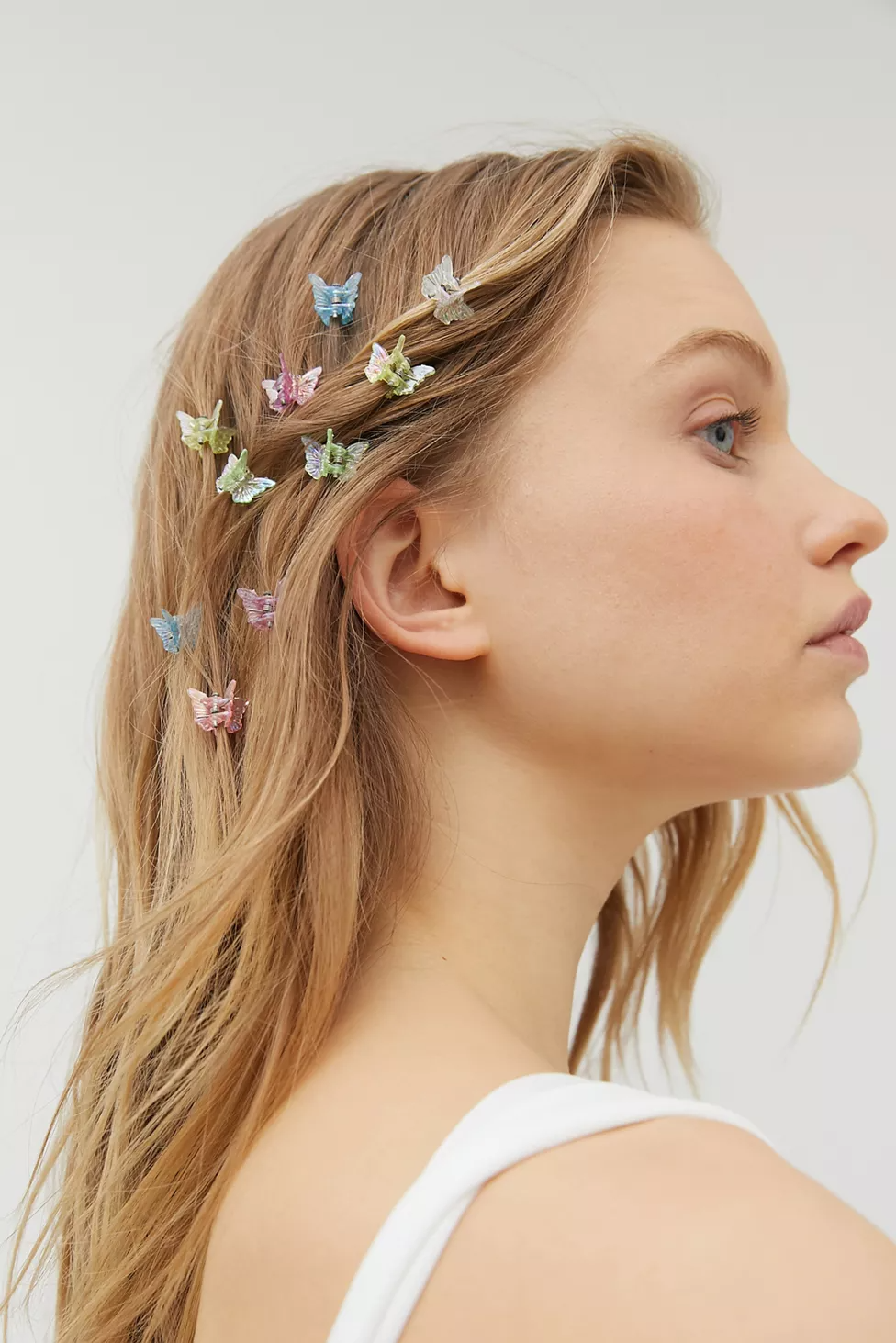 Pisces love all things romantic, mystical, and whimsical, and there's nothing quite like sparkly pastel butterflies in your hair to bring those vibes to life. Also, these vintage-inspired butterfly clips are a total nostalgic throwback that a Pisces will appreciate.
What do you think of our Pisces style guide?
Do you agree with these Pisces fashion picks? Which of these looks is your favorite? Leave a comment and let us know!